Mystery Box
Patronus
+ Free gift with any purchase
Exclusive
Sold out
Themed box full of surprises in a stylish package.
Each # number contains the same or similar content.
Limited quantity!

Includes 3 patronuses
+ exclusive wristband and a sticker
Temporarily sold out or unavailable goods.
What's Inside?
This gift box includes 3 patronuses from Harry Potter. Each box has the same content!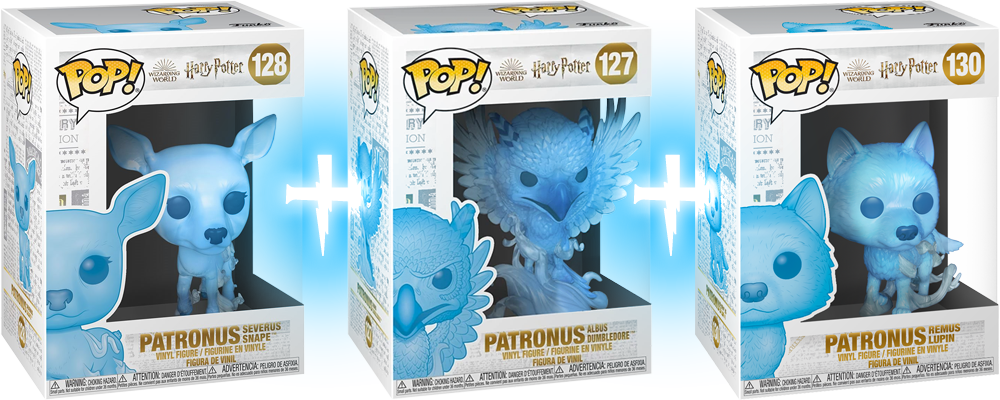 FUNKO POP Patronus Snape + Dumbledore + Lupin
+ glow wristband and a sticker