Mystery Box
Stranger Things Hunters
+ Free gift with any purchase
Exclusive
€ 48.00
Themed box full of surprises in a stylish package.
Each # number contains the same or similar content.
Limited quantity!

Includes 4 items!
+ exclusive wristband and a sticker
We have the goods physically in our stock.
Warehouse:
In stock more than 5 pc
WHAT'S INSIDE?
This gift box includes figures from Stranger Things. Each box has the same or similar content!
Content:
1x Funko POP Vecna
1x Funko POP Hunter Robin or Hunter Steve
2x Mystery Minis Stranger Things
1x Glow wristband
1x Large sticker
Each box includes a discount voucher in the amount of 50, 100 or 400 CZK!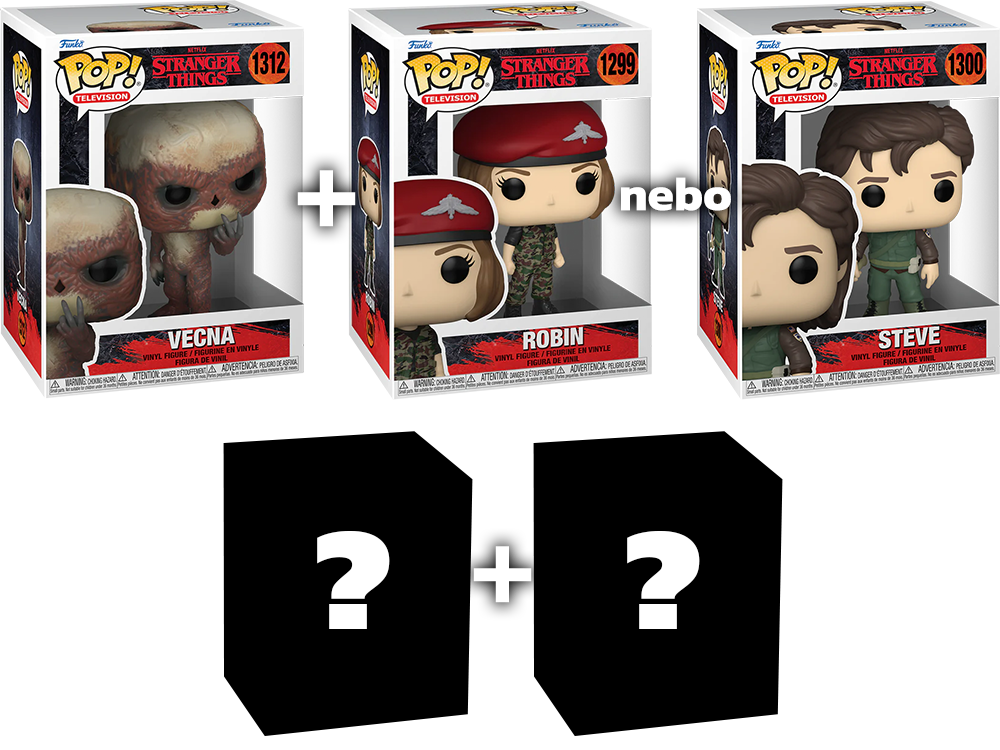 FUNKO POP Vecna + Hunter Robin OR Hunter Steve
+ 2x Mystery Minis Stranger Things